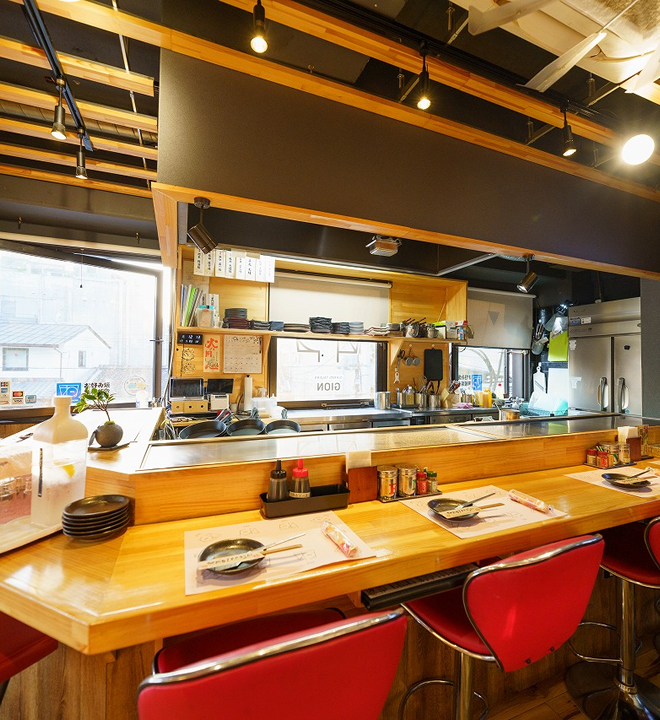 Value the spirit of hospitality

Teppanyaki Izakaya GIONwa
Teppan Tavern GION WA, located next to the Yasaka-jinja Shrine in Gion, Kyoto, is the place to enjoy okonomiyaki, yakisoba, and teppanyaki.
It's a tavern with a cozy atmosphere situated near the symbol of Gion, the two-storied "romon" gate of the Yasaka-jinja Shrine.
We welcome tourists from across Japan and overseas with the utmost hospitality, hoping they would think, "I'm glad I came to Kyoto and picked this place."
We are fully devoted to serving the best okonomiyaki, yakisoba, teppanyaki, and more. Please be sure to stop by when visiting the Kiyomizu-dera Temple and other sightseeing destinations in the vicinity.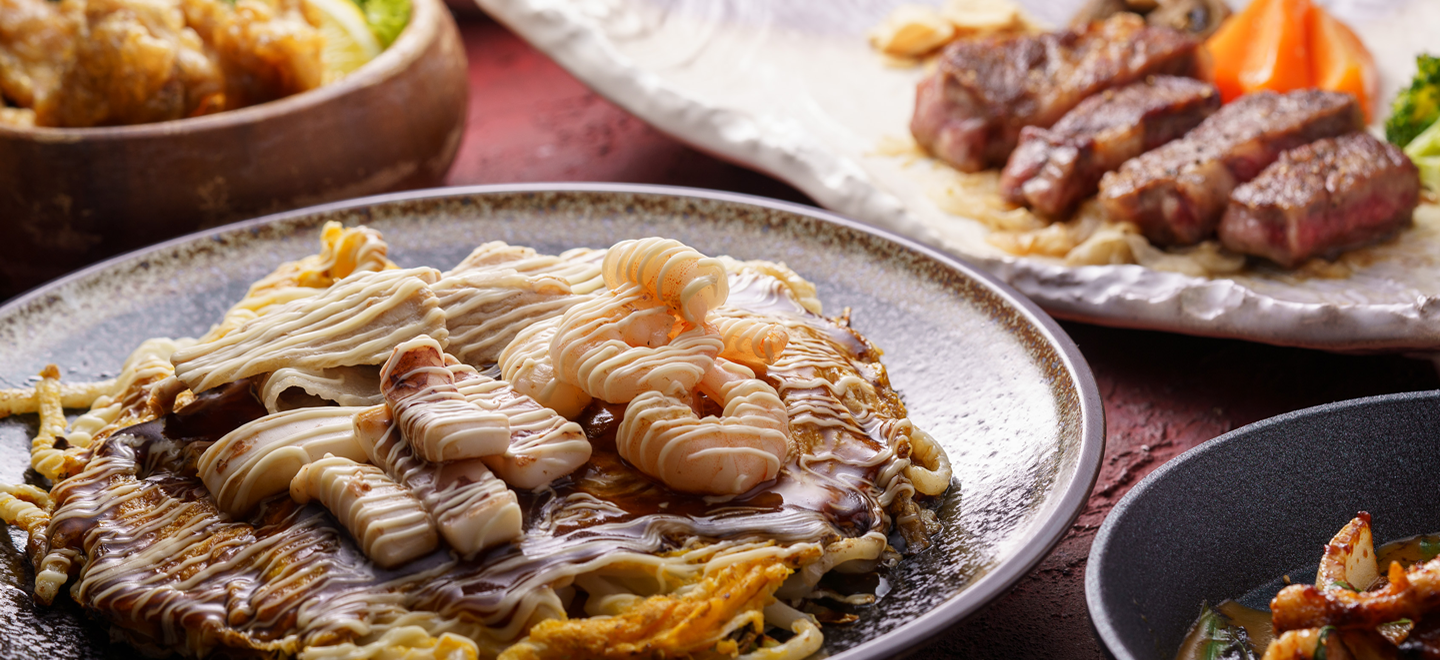 Teppanyaki
dishes of about
40 varieties
are available

Various types of teppanyaki are available, including exquisite domestic beef steak and fluffy Japanese cheese omelet.
Our menu, which loved by those who like to try many different flavors, consisted of a la carte dishes and varieties, so our customers will never get bored.
Multiple-course meals with various teppanyaki dishes arranged according to the budget are also popular.
When you have gatherings, please feel free to contact us.